2003 marked the year of the first edition of Vintage Selection: one of the most prestigious international fashion events and a notable appointment for quality vintage design established around the idea of bringing together exhibitors and collectors of clothing and accessories from around the world in a decidedly unique place.
Vintage Selection is organized by Stazione Leopolda srl, a company of Pitti Immagine that is internationally engaged in the promotion of the fashion and design industry, and – as of recently – extending to the fields of food and perfume. It is no coincidence that Vintage Selection is held in conjunction with Pitti Filati, giving rise to a unique and special synergy that invites annual visitors from all over the world, along with important business names in fashion.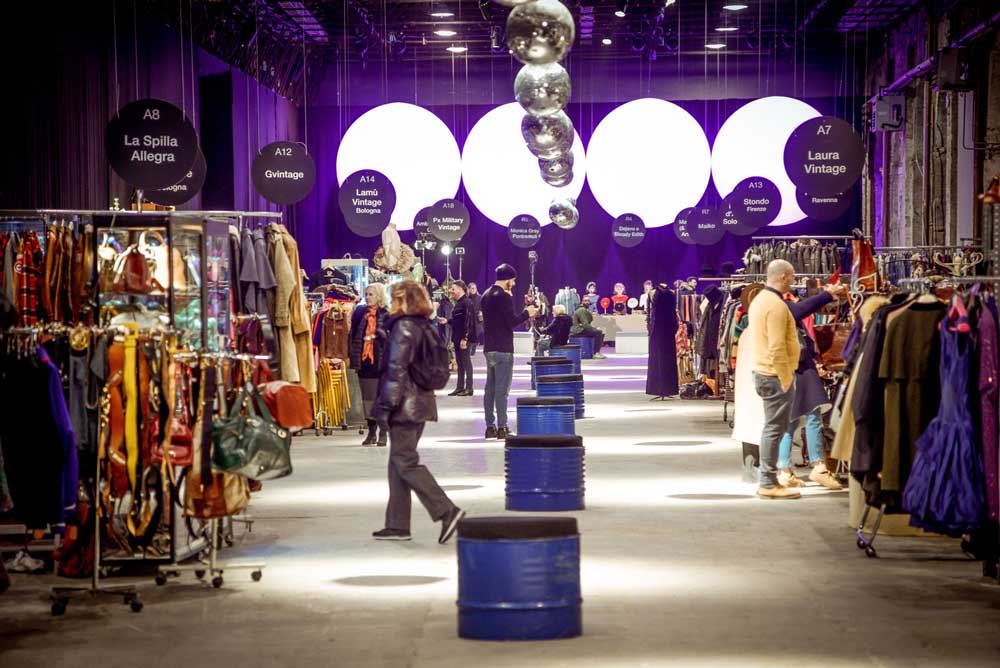 Vintage Selection is a must-see for all fans of vintage culture; from the collector to the curious in search of original garments, to the stylists, hunters of "cool" and creatives from major international labels in search of inspiration. Over time, the careful selection of exhibitors and a vast international audience have made this event a true research laboratory where – twice a year – the fashion of the past is interspersed with today's designer creations.
But Vintage Selection is not just fashion: live music, shows and exhibitions offer a 360-degree panorama of vintage culture.